Slide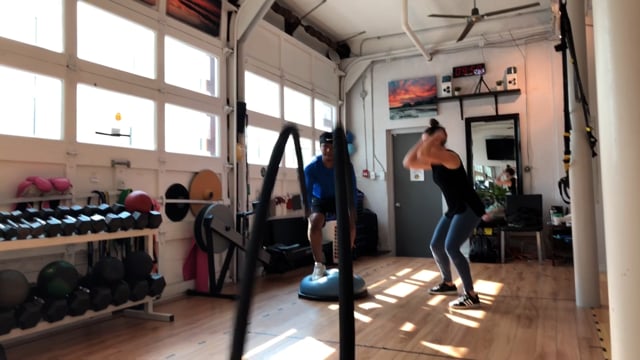 new studio
VOTED 2020 #1 Health + Fitness Studio and Online. Thanks to you!
We will continue to take every precaution and protocol to ensure your safety and protection every step of the way!
Personal Training
(in-person or online)
With the reopening underway, InsideOut Health + Fitness + Wellness is happy to announce that we are now offering in-person training once again! In celebration of this, we are offering FREE 15-minute fitness assessments for the month of June. Book an appointment with one of our professionals today!
Feel more
comfortable

at home?

We don't blame you. InsideOut Health + Fitness + Wellness supports your decision to continue your wellness journey from home, and to that end, we offer personal training as well as classes online.
Ready to
return

to the studio?

InsideOut Health + Fitness + Wellness has been following the recommendations of our public health officials very closely. We are adhering to all social distancing guidelines, and taking every precaution imaginable to provide a safe space for our guests.
We want to assure all our clients that InsideOut will continue to adhere to public health recommendations in order to keep the risk of spreading Covid-19 to an absolute minimum. As part of that effort, we have a pre-screening form that all our guests will be required to complete prior to returning to the studio for in-person sessions. Click the button below to fill out the form.
Our Latest health & Wellness Articles